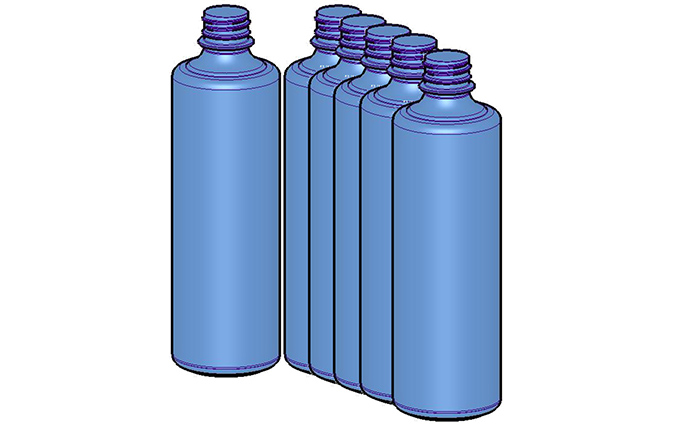 Delivered to a multinational company for a site located in Africa, a mold for an injection blow molding machine (one step) to produce PET bottles for the cosmetic industry.
The requests regarding the construction of single-stage molds are constantly growing at the Preven plants in Italy and represent our core business.
PREFORMA DESIGN
To give greater efficiency to the process in progress, the design of the preform of the mold with 6 cavities, as usual, was followed step by step by our technical department.
100% MADE IN ITALY PRODUCTION
As well as the preform design, even the creation of the 6 cavity mold, exactly like any other Preven brand product, is 100% Made in Italy.
ASSEMBLY AND TESTING/START-UP
The testing phase was followed together with our technicians at the plant of one of our customers – collaborators, in order to promptly resolve any start-up problems.
MOLD TECHNICAL FEATURES:
N. Cavites: 6
Vol.: 500 ml.
Hot room: Preven free construction flows
ISBM machine: Mold used on ISBM machine (injection-stretch blow moulding)
Preven is specialized in making one-step molds dedicated to the food, cosmetics and pharmaceutical industries for important Italian and foreign customers.
DO YOU WANT TO SEND US AN ESTIMATE REQUEST ABOUT THE CREATION OF A ONE STEP MOLD?