We are acting in the blow moulding market since 1968…
Polishing and Welding
Preven designs and manufactures different type of extrusion heads able to process many kind of plastic material assuring distribution of…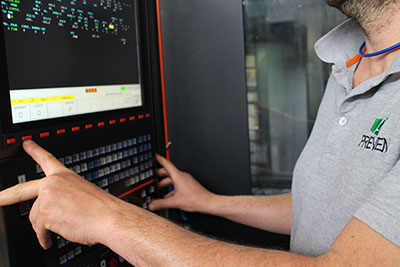 Download Our Brochures
Company Profile
Extrusion Heads
One Step Moulds ISBM
Testing Nissei and Aoki moulds
More About Us
Preven is operating in the plastics industry (blow moulding industry) since 1968.
Taking advantage of its founders experience, Preven is the ideal partner for any company being able to rely upon its own production unit and its own technical R&D activity.
Our lean and flexible structure enable us to offer shorter and cost effective as possible solutions.
Next Exhibitions
Preven will be exhibitor at: PLAST 2018 in Milan from May 29th to June 1st, 2018 and COSMOPROOF in Bologna from March 16th to 19th, 2018
To learn more, click on the following link.
Learn More
Our Newsletter
Register to our newsletter and you will receive news on Preven world.