Extrusion

Die Heads

for
Blow Moulding Machines 
product
Reliability
The production of each component is defined after an accurate analysis of the function that will cover…
Performance
All components are submitted to an accurate testing with state-of-the-art measurement equipment…
Durability
The raw materials, as well as the heat and surface treatments used in the construction of our products, are of high quality…
What we have in Our Head…
Our extrusion heads are designed to guarantee the maximum reliability, perfomance and durability in all condition of use.
Thanks to twenty years of experience in this specific machine component designing, assisted by the use of 3D CAD software, without forgetting our use of selected raw materials and components, our meticulous care in following the entire production process step by step, we managed to obtain an excellent quality product recognized and recognizable all over the world.
The heat and surface treatments carried out on our estrusion heads, such as vacuum hardening, tin P.V.D. beads, nitriding, phosphatizing and zinc-coating are certified and guaranteed.
To constantly guarantee high quality levels, also, the production of the smallest components is defined after an accurate process of study / analysis of the function they will cover in the head.
All components are subjected to a strict selection and testing processes carried out with tools of cutting-edge measurement.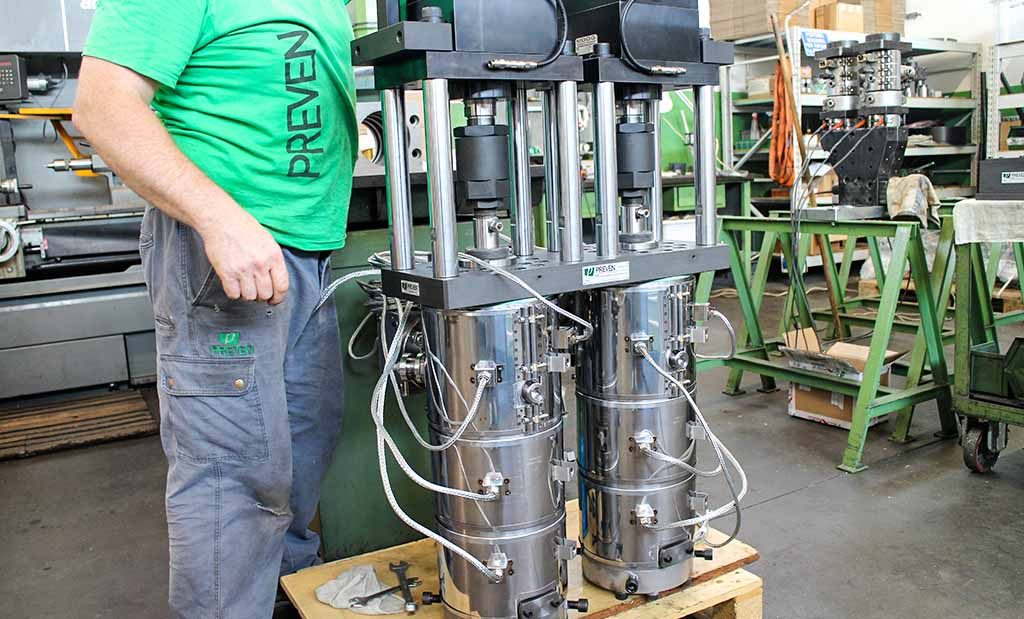 Mono Layer Heads
Our mono layer heads have been designed to process many plastic materials like: PE, PP, PC, PVC.
We are specialists in the construction of mono layer heads with central feeding and torpedo. On request we are able to supply heads with lateral feeding with mandrel and overlapping type.
Our heads guarantee high levels of performance in the plastic distribution and in saving time during the changing colours operations.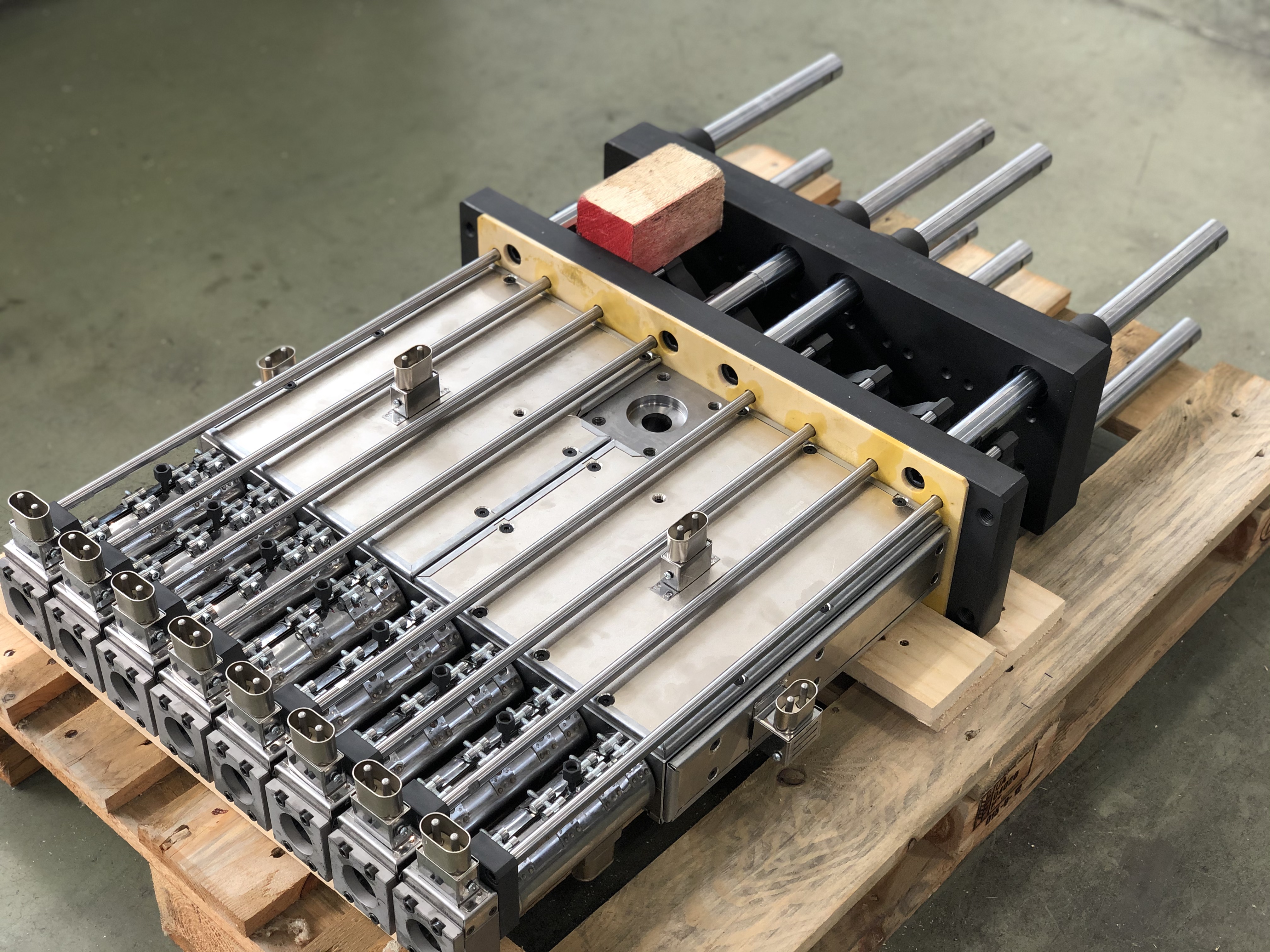 Multi Layer Heads / Coex
We design and manufacture multilayer heads from 2 to 6 layers (deco and coex).
During the extrusion phase the use of recylced plastic instead of virgin, in a medium / long period allows a saving in terms of resources and it helps to safeguards the environment.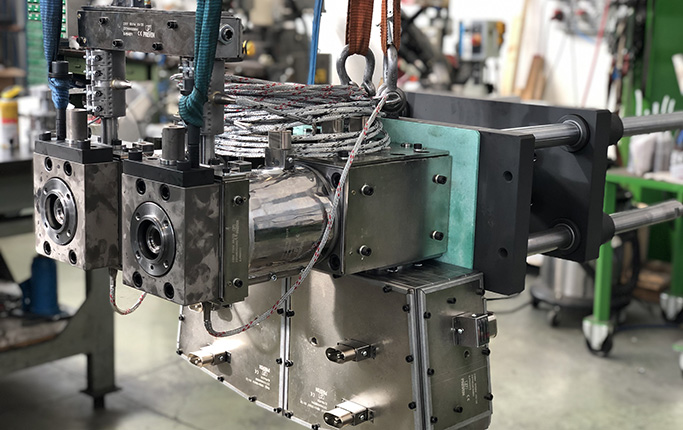 Retrofit Heads
On request, we can retrofit heads for:
cleaning and overhauling of heads bodies;
insertion of a view-stripe group;
servo-actuator replacement for thickness regulation;
replacement of heatherbands and thermo-couples.