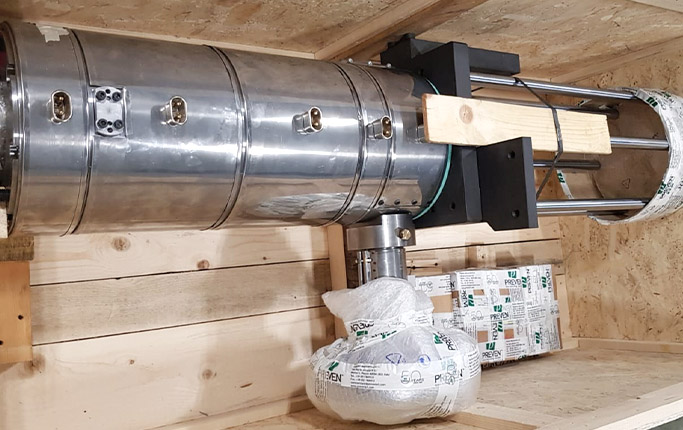 Delivered to FRENCH customer extrusion head for HMPE-HMWPE canisters for Plastiblow machine suitable for the production of 20-30 lt. for the chemical industry.
The extrusion head for HMPE-HMWPE tanks for Plastiblow machines is able to process rigid plastic materials such as POLYETHYLENE WITH HIGH MOLECULAR WEIGHT with very low MFI values.
The head was made with overlapping technology (cardioid) and was designed to support the assembly of the stripe extruder unit and the customer's PWDS.
The requests regarding the construction of extrusion heads are constantly growing at the Preven plants in Italy and represent our core business.
100% MADE IN ITALY PRODUCTION
The construction of the extrusion head, exactly like any other Preven brand product, is 100% Made in Italy.
ASSEMBLY AND TESTING/START-UP
The testing phase was followed together with our technicians at the plant of one of our customers – collaborators, in order to promptly resolve any start-up problems.
TECHNICAL CHARACTERISTICS OF THE HEAD:
N. Parison: 1
Maximum diameter of the supply chain: 200 mm.
Type: Monolayer /stripe
Application machine: Head used by the customer on the PLASTIBLOW machine.
Preven specializes in the production of extrusion heads for Plastiblow dedicated to the food, cosmetics and pharmaceutical industries for important Italian and foreign customers.
DO YOU WANT TO SEND US AN ESTIMATE REQUEST ABOUT THE CREATION OF AN EXTRUSION HEAD?