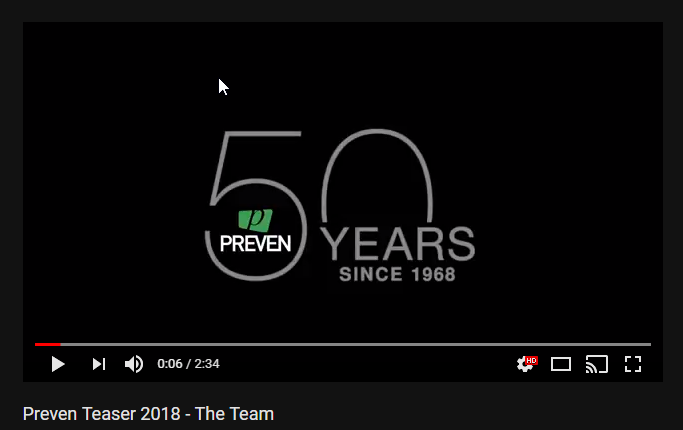 Preview, on YouTube Preven Channel, the first company video "The Team" dedicated to the absolute protagonists of the scene.
Two minutes and 34 seconds, the duration of this first 2018 teaser, shot in full HD for maximum video resolution on YouTube, alternating aerial shots made with drone, to others, classic, all edited on a base of pressing background.
We believe that to achieve excellent results, people need extraordinary skills, each for each role.
It could not be otherwise, since Preven is recognized all over the world for know-how and reliability.
It is for this reason that we decided to dedicate the first video of our channel entirely to: Elisa, Fernando, Fidenzio, Jacopo, Luca, Marco, Marcello, Matteo, Maurizio, Marin, Milena, Nicola, Stefano, Suresh, Samuel, Simone , Titian.
Thanks to all of you from Preven.
Follow us on our YouTube channel to be updated on the Preven 2018 news.