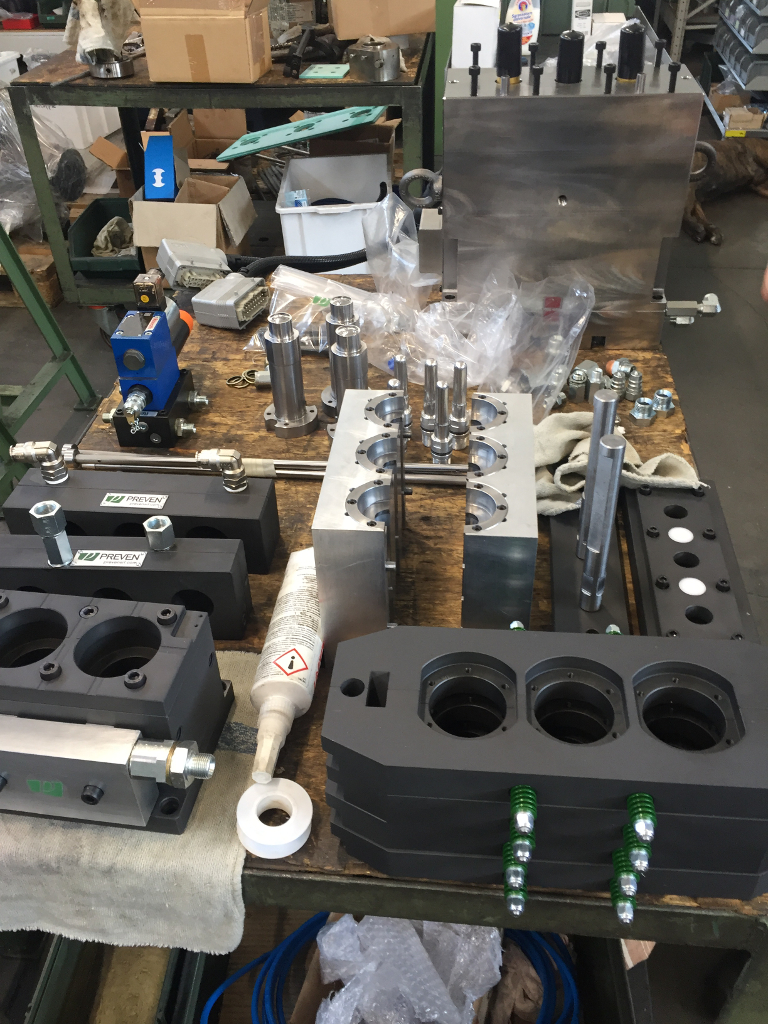 We supplied to one of the most important Italian customer, acting in the cosmetic field, a 3 cav. mould to be assembled on a NISSEI ASB 50 MB machine. They have to produce a PET bottle of 50 ml. using the injection-stretch blow moulding technology.
The whole mould has been produced in our factory starting from the preform design until the construction and the final bottle testing
Concerning the injection mould, the hot runner is with pneumatic "shut-off valves" to guarantee a perfect preform realisation
As usual we paid particular attention to the choice of the row material, that has to be of "first quality" and to the thermic and surface treatments. Accuracy and precision in the mould realisation and in its assembling have been our goals.