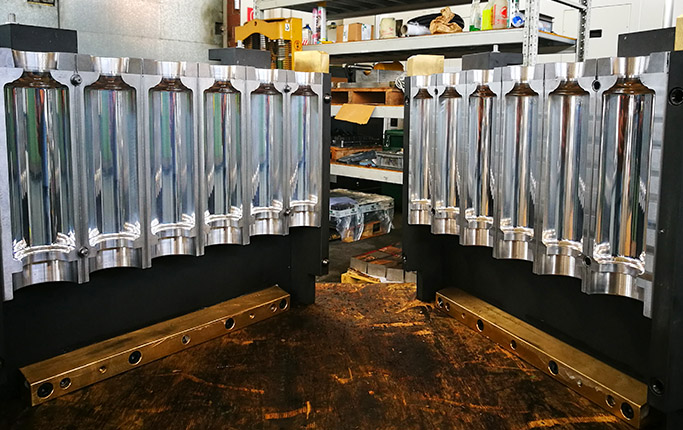 We have realized for our CANADIAN customer a 6-cavity injection mold for NSB 80 injection-stretch blow moulding machine dedicated to the production of PET bottles (32. OZ – 1000 ml.) For the cosmetics and pharmaceutical sectors.
PREFORMA DESIGN
The study of the bottle preform, as well as any other component of the 6-cavity mold for NSB, was carried out in the Preven factory in Italy by our design team so as to guarantee the customer high performance in use.
–
TECHNICAL FEATURES OF THE MOULD:
N. Cavity: 6
Bottle Volume: 1000 ml. (32 oz.)
ISBM Machine: NSB 80
Hot runner: thermal gate type of Preven construction
Preven is specialized in the realization of one step molds for NSB 80 dedicated to the food, cosmetics and pharmaceutical industries for important Italian and foreign customers.