Thank you very much for being present on Saturday 8 September 2018 at our party.
It was exciting for us at Preven, reading among the looks of Fidenzio, Matteo, Jacopo, Daniela, seeing you all gathered together, our Clients, our Employees, our Suppliers, the institutional representatives of CNA, the Councilor of Monte San Pietro, together, to celebrate our 50th anniversary. An honour.
A playful evening, flew away as fleeting as all the beautiful moments, sober, but of substance, like Preven style, which will remain in the heart, in memory, and that made us proud for having, you all, granted the opportunity to achieve this important result.
A Result, not a goal.
A moment of reflection, deserved, full of breath, of conviviality, we do not often do it, to recover precious energies, think and re-launch our gaze, with more vigor, towards new, ambitious challenges, knowledge.
We have all the right credentials to play as protagonists, a fantastic team, a management strongly oriented to growth, aware that what we have done in this half century of history is only the new starting point.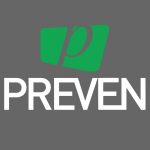 Knowledge Beyond Tomorrow
Grazie di cuore per essere stati presenti sabato 8 Settembre 2018 alla nostra festa.
E' stato emozionante, per noi di Preven, leggendo tra gli sguardi di Fidenzio, Matteo, Jacopo, Daniela, vedervi tutti riuniti, i nostri Clienti, i nostri Dipendenti, i nostri Fornitori, i rappresentanti istituzionali di CNA, l'assessore di Monte San Pietro, insieme, per celebrare il nostro 50esimo anniversario. Un onore.
Una serata giocosa, volata via fugace come tutti i momenti belli, sobria si, ma di sostanza, come da stile Preven, che ci resterà nel cuore, nella memoria, e che ci ha reso fieri per averci, voi tutti, concesso l'opportunità di raggiungere questo importante risultato.
Risultato, non traguardo.
Un attimo di riflessione, meritata, di respiro a pieni polmoni, di convivialità, non ci capita di frequente farlo, per recuperare energie preziose, pensare e rilanciare il nostro sguardo, con più vigore, verso nuove, ambiziose sfide, conoscenze.
Abbiamo tutte le carte in regola per giocarcele da protagonisti, un team fantastico, un management fortemente orientato alla crescita, consapevoli che ciò che abbiamo fatto in questo mezzo secolo di storia è solo il nuovo punto di partenza.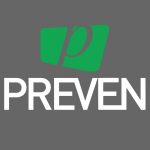 Knowledge Beyond Tomorrow